So you may or may not know that I offer completely FREE of charge advertising to beauty/fashion/lifestyle blogs in return for my button also being displayed on their site free of charge. This helps me and helps others without costing a penny, it's not that I disagree with paid advertising but I just don't want to get in to that at the moment. Anyway, here is who I have advertising at the moment: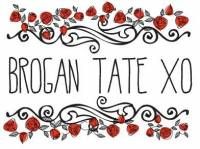 I have had the same advertisers for the last few months, the agreement I have at the moment is that I will keep their button on my blog for as long as mine is on theirs. I have allocated 10 slots for blog advertising, 7 of which are currently full. I have 3 more spaces left for the taking and it will be on a first come first served basis.
If you would like a space, please email me with a button either 300x100 or 200x100 in size and I will send you mine.
j.hewitt4468@gmail.com
Terms and Conditions
I reserve the right at any time to remove your blog button from my sidebar, and the same applies to you
The moment you remove my blog button from your blog is the moment that our ad swap finishes
I do check whether my button is there periodically and I have had naughty bloggers not keeping their side of the bargain without saying anything!